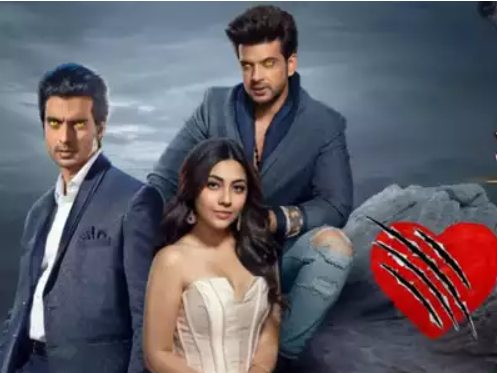 Tery Ishq Mein Ghayal:
Some people love to watch such series that have suspense, thriller and some want mysteries with romance. But isn't it great if you find all these things in just one series? Sounds good? Well, yes now you can experience, love, Romance, suspense, and wonderful events in one series named Tere Ishq Mein Ghayal.
Ishq Mein Ghayal is a newly released Colors TV series that gained huge popularity and fame. Ishq Mein Ghayal's series got successful and famous because of its immensely interesting story, plot, and episodes full of curiosity. The unique story makes this series worth watching and it is praised by a lot of people. The audience loves this series and is always eager to watch what will be happening in the next upcoming series of episodes.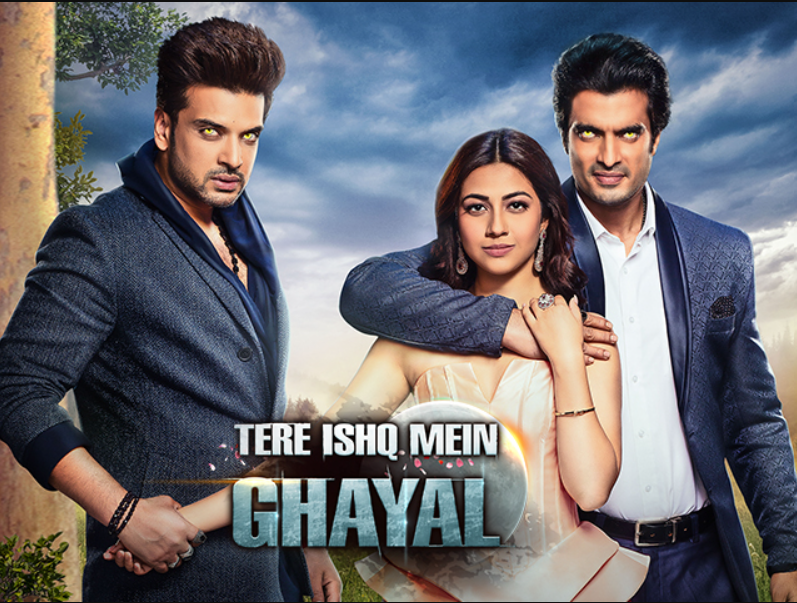 The protagonist of Ishq Mein Ghayal:
The most important and key factor in the Popularity of the series is the best performances of the leading actors. If we talk about Ishq Mein Ghayal series actors, then the main leading role are played by Karan Kundra and Reem Shaikh who are considered the most recognized and famous actors in India.
Tere Ishq Mein Ghayal Serial on Colors TV Details:
| | |
| --- | --- |
| Serial Name | Ishq Mein Ghayal |
| Serial Name in Hindi | इश्क़ में घायल |
| Genre | Supernatural/Vampire Series |
| Release Date (Start) | 13 February 2023 |
| End Date | TBA |
| Telecast Days | Monday – Wednesday |
| Telecast Timings | 9 PM – 10 PM |
| Channel | Colors TV |
| OTT Platform | Voot |
| Language(s) | Hindi |
| Production House | Beyond Dreams |
| Producer(s) | Mamta Patnaik |
| | Yash Patnaik |
Tere Ishq Mein Ghayal Serial Star Cast:
The role of the cast impacted the whole show's popularity and fame. Reem Sameer Shaikh, Karan Kundrra, and Gashmeer Mahajani's roles make this series more interesting and worth watching. It's commonly happened that starting of the story always seems interesting and excellent but in the middle or ending time, the writer uses a typical storyline and makes the series dull. But the Ishq Mein Ghayal series has the same curiosity and fun till the last episodes. This romantic fantasy will be led by a trio of actors:
| | | |
| --- | --- | --- |
| Sr No. | Role Name | Real Name |
| 1 | Karan Kundrra | Karan Kundrra |
| 2 | Gashmeer Mahajani | Gashmeer Mahajani |
| 3 | Reem Sameer Shaikh | Reem Sameer Shaikh |
 The Plot of Ishq Mein Ghayal:
Ishq Mein Ghayal is an Indian Television show that has gained much popularity and fame since its release date. This is a fantasy Indian Hindi language Television series that was released on 13 February 2023 to 9 June 2023 on Colors TV. From 12 June 2023 to 12 July 2023.
The plot and story of Ishq Mein Ghayal revolves around Avantika. Many years ago she plead with her werewolf lover Tej to make her a werewolf like him. So, that they could live together but Tej refused to stay with her and was killed. But Avantika vowed and hope that someday, someone surely come to complete her love story.
Later on, with time, one day Avantika whose name is Eisha met with Armaan Oberoi, a werewolf. She felt that she has a connection of souls with him. She looked at him with so much love and passion. Armaan also fell in love with her but Veer (another character) wants Eisha to take revenge on Armaan, as he believes Armaan is the reason for Kavya's death. And that's how the story begins. You should watch this amazing series on your weekend if you want to make your Sunday a fun day.
Ishq Mein Ghayal's release date:
Ishq Mein Ghayal is a popular and immensely famous series presented by Colors TV. It was released on 13th February 2023 and its telecast timings are 8 PM-9 PM from Monday to Wednesday. This amazing series was produced by the most recognized and well-known producers Mamta Patnaik and Yash Patnaik under the banner of Beyond Dreams Productions.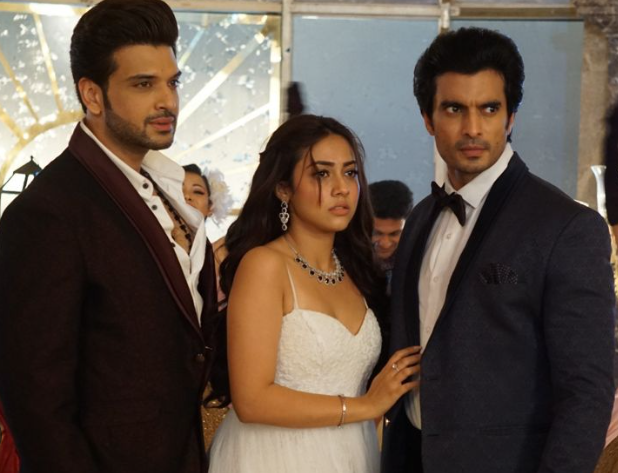 Before the release date, the name of Ishq Mein Ghayal series was Bhediya but then they changed it into Ishq Mein Ghayal. This is an amazing series with a lot of mysteries, fun, romance, and suspense.
FAQ related "Ishq Mein Ghayal"
FAQ 1:
Q: What genre does "Ishq Mein Ghayal" belong to?
A: "Ishq Mein Ghayal" is a romantic fantasy series with elements of mystery and suspense. It also falls under the supernatural/vampire genre.
FAQ 2:
Q: When was "Ishq Mein Ghayal" released, and on which TV channel can I watch it?
A: "Ishq Mein Ghayal" was released on 13th February 2023. It airs on Colors TV from Monday to Wednesday from 9 PM – 10 PM.
For more info India's First Lady Michelin-Starred Chef : Garima Arora Husband, Age, Family, Biography & More .