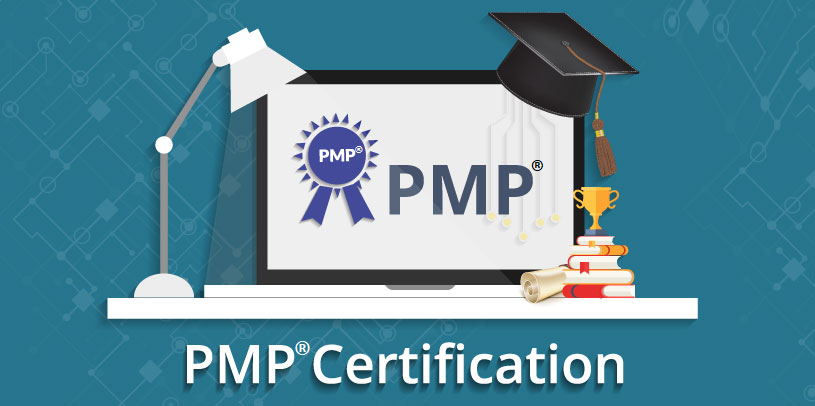 Thoughts of clearing and passing any examination can give students some anxiety. This is also true for project managers with years of experience trying to attempt the PMP certification for the first time. 
If you are a student considering preparing for PMP certification, then this article is for you. If you are hesitant and wondering how hard is the PMP exam, worry not, we have got you covered. 
In this article, we will go through some tips on passing the PMP certification exam on the first attempt with flying colors. Then, we will help you plan the PMP exam schedule in a way that lets you navigate through the examination like a breeze. 
To schedule a PMP exam and achieve success, you must put your mind to it and work towards that goal. With preparation and practice, it is easier to get the desired results. 
PMP certification is for project managers looking to advance their careers to a higher position than the one they are already in. But first, let us clear some doubts that some aspiring applicants must have in their minds. 
How hard is the PMP exam?
Before we recommend clearing the exam, aspiring professionals must know that the success rate of passing the exam is low. 
The questions are based on skills practiced in practical situations. For example, project management, initiation, completion, and project monitoring and control knowledge. The questions are scenario-based, so project managers must have real-world experience before taking the test. A thorough understanding of the project management framework and practical experience can help you pass the test. 
It is a well-known certification that can help you add a different dimension to your career once you clear the examination. So, let us start with some study tips to help you crack the test on your first attempt.
Study tips to aid your PMP Certification Preparation
You must prepare an outline and a strategy for exam prep and follow them precisely. 
1. Study the PMBOK guide
Once you register for the PMP exam and pay the fees, you will come across the Project Management Body Of Knowledge handbook (PMBOK). This handbook is essential for professionals to clear the exam. So, the first step is to review the guide, understand it, and familiarize yourself with it, as most of the questions are right there before you. 
The official guide will help you plan a strategy and a roadmap for studying. However, the handbook is very long, so learn the manual before purchasing other study materials from the market. 
2. Join a Training Program
Studying for an exam independently and maintaining a full-time job can be difficult and time-consuming. Instead, you should join an online training program from a reputable course provider like Simplilearn. The online Bootcamp can provide all the necessary practical knowledge through projects and insights from industry experts. 
You can also practice question papers through a training program for an overall learning experience. The course curriculum will be interactive and allow you to network with like-minded people to motivate you to study. 
3. Utilize 35 Hours of Project Management Training wisely
So, before you apply and register for the PMP certification, you must get 35 hours of formal project management training. You must utilize those 35 hours wisely and build a solid foundation to understand all the fundamental project management concepts. 
This step will help you recognize your strengths and weaknesses. So, you must refrain from considering this requirement as a checklist to tick off your to-do list. Instead, an online training program can help you use your time wisely before taking the certification test. 
4. Join Study groups
Join a study community online. Various study groups will motivate you to study and network with others. It will provide you with excellent opportunities to learn from other project managers who will share their experiences with you. It will help you avoid repeating the same mistakes made by others. Participating actively in online discussions can help you better understand the exam process. 
5. Online Mock tests
Mock practice exam papers can be an excellent stimulator for the brain to attempt and finish the exam on time. In addition, solving practical problems in a practice paper can help you put your theoretical knowledge into practice. This will help you with your timing and boost your confidence.
6. Choose a learning style that works for you
No two people are the same. Every person attempting the examination goes through a different process. Therefore, you must develop a strategy that works for you. For example, some students can cope well in groups, while others prefer to study and learn alone. Find a suitable approach that gives you the confidence to pass the exam. 
Benefits of PMP Certification
For project managers, the PMP certification can open doors to high-paying jobs and higher positions. According to Glassdoor, a PMP-certified project manager in the United States earns $71,395 annually. 
The certification can give project managers an edge over others in the organization. In addition, since the test is tough to crack, it will build credibility in the industry and add weight to your resume. 
Conclusion
The two most frequently asked online questions are "How to pass the PMP exam?" and "Is the PMP exam hard?" Yes, it does require dedication and consistent efforts to clear the test. 
The Project Management Professional (PMP) certification is not a knowledge-based credential, and project managers must realize this. So, before registering for the test, work experience plays a vital role in the career of project managers. In addition, it also requires time, effort, and hard work to pass the examination. 
These tips and strategies will help you prepare and pass the test. You must plan and schedule the PMP exam with the clear intention of passing it. Develop a strategy, monitor and analyze your progress, and follow the best practices to pass the exam. Read more from wikipedia