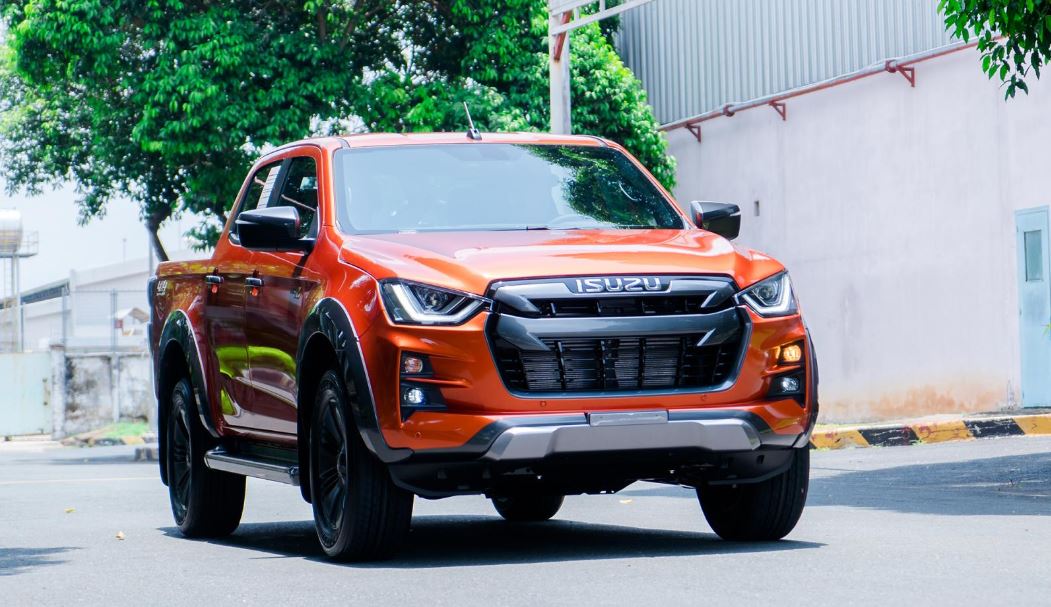 If you're looking for the ideal blend of power, sophistication, and dependability in a truck, you can't go wrong with an Isuzu D-Max. This sleek pickup will have you gliding along the highway confidently while tackling any tough job that's put its way.
The Isuzu D Max sets the bench in the same category for pickups with its razor-sharp performance and unsurpassed economy. To guide you, we'll examine what makes this strong vehicle stand out from the competition so you can drive efficiently every time.
Overview of the Isuzu D-Max
The Isuzu D Max is a rugged, reliable pickup truck popular with adventurers and professionals. This vehicle is built for optimal efficiency on the toughest off-road tracks or the commute.
Regarding power and performance, the Isuzu D-Max delivers in spades. The basic engine's strong torque gives you the strength and dependability to traverse any terrain. It also has several safety measures that might assist in keeping you safe and on the proper path.
Plus, the Isuzu D-Max is designed to provide excellent fuel economy. While other pickup trucks guzzle up petrol, this one provides superior efficiency without sacrificing power. That means you can spend more time on the trails and less time at the pump.
Key Features of the Isuzu D-Max
The Isuzu D-Max has features that make it stand out from the competition. This will be of special interest to drivers who want to experience unmatched efficiency. Below are some of the standout features that make this vehicle one of the best choices for efficient and reliable performance:
Performance and Power
The Isuzu D-Max offers a smooth yet powerful ride with its 3.0 L turbo diesel common rail engine. The engine has been tested and tuned to ensure maximum efficiency, improving fuel economy and reducing emissions. It also features 4WD and Hill Descent Control, perfect for rough terrain.
The D-Max makes it simple to climb slopes thanks to its maximum torque of 430 Nm at 1800 rpm and a maximum power of 130kW at 3600 rpm. Additionally, the 6-speed manual transmission guarantees seamless shifting and outstanding response. The car's 3500 kg maximum towing capability makes it ideal for anyone who needs to pull hefty items.
Cost and Value
The Isuzu D-Max is an excellent power, performance, and fuel efficiency combination. It offers great value for money with its advanced features and reliable engine. Plus, its cost of ownership helps you save in the long run by providing better fuel economy.
If you're looking for a reliable vehicle that can handle any terrain while delivering unmatched efficiency, the Isuzu D-Max should be your first choice. Car Expert offers great deals on Isuzu D-Max vehicles, so you can get the best value for your money. This pickup truck will give you confidence on the roads and better control of your budget.
Fuel Efficiency
The Isuzu D-Max has been designed to deliver maximum power with minimal fuel consumption. The vehicle's advanced Euro V engine provides class-leading fuel efficiency, implying fewer trips to the gas station and more money in your wallet.
With its 4WD mode, you can easily take on off-road terrain while still managing great fuel economy. The Isuzu D-Max also has a Stop & Start system that automatically shuts the engine when idle, reducing fuel consumption.
Interior and Exterior Features
You get a cosy cabin with lots of legroom with the Isuzu D-Max. The seats include adjustable lumbar supports and fine leather upholstery for ultimate comfort. The dashboard has an 8-inch touchscreen that is ideal for you to play music or navigate around town.
Elegant alloy wheels and a striking front grille decorate the appearance, which radiates sophistication and power. The Isuzu D-Max also has an impressive ground clearance, allowing you to easily traverse any terrain.
Safety and Reliability
The Isuzu D-Max is built for optimum safety and reliability. Rear-view mirror cameras, emergency braking, and lane departure warning are just a few of the cutting-edge innovations that come standard. These features simplify on-road and off-road safety.
For optimal safety in an accident, the car also has six airbags. Additionally, you can maintain control even in challenging driving circumstances thanks to its anti-lock brakes. The D-Max also has electronic stability control, which helps keep the car balanced and prevents skidding.
Conclusion
The Isuzu D-Max truly stands out with its unmatchable efficiency and robust build. With the above mentioned features, you can enjoy a safe ride with superior performance and power.
Whether for work, adventure, or daily commute, this powerhouse never fails to deliver. Experience the D-Max difference yourself and see why it's a cut above the rest. Have you driven an Isuzu D-Max? Share your experience below! We'd love to hear from you.