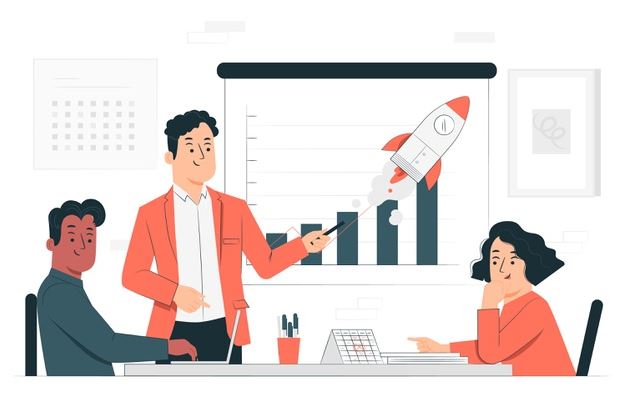 Business owners have to make a lot of tough decisions. Some of those decisions involve the allocation of resources. Others are about determining hiring needs and whether or not people need to be let go. They also have to make informed choices about internal operations and how the company will meet its goals. The role of an owner or executive is challenging, no matter the size of the company and the industry it is in.
Making your job as an executive easier is possible. Generally, this means investing in areas of the business that are making life difficult, either for you or your employees. It could also mean eliminating the waste of business resources.
To position your company for success, and to ease the workload on yourself and the team, here are a few areas in your company that could use an upgrade for more efficient operations.
Supply Chain Management
If you produce a physical item to sell to customers, then you have a supply chain. The various elements of a supply chain include planning, sourcing, and manufacturing, all of which include different levels of logistics. Investing in better supply chain management can have a positive effect on the speed at which you can produce and the amount of work required to do so. For example, you could integrate a supply chain app that streamlines all the data and tracking needed for management. You could also outsource some of these operations to a third-party firm.
Customer Loyalty
Finding new customers is one thing. Keeping them is another. Developing customer loyalty increases the floor of revenue that your company can obtain since you have a solid base of repeat buyers. There are several strategies that your brand can employ to build customer loyalty. An incentive program that rewards customers for purchases that they make can be quite effective. You can use it to give away promotional items like custom tote bags or provide discounts. Another method is incorporating feedback from past clients. If you can adapt the product and the company to better meet consumer needs, then they will trust the brand even more.
The Work Space
While many companies can operate with a remote workforce, many still require plenty of on-premise roles. If your organization has an office or a workplace, then that space is an opportunity to improve the company. A more open layout fosters employee communication to help workers feel more valued, making them more productive. Building upgrades like energy-efficient windows and improved HVAC systems can cut overhead costs like utilities to save the company money. Investing in ergonomic office supplies and adjustable desks will allow workers to be physically comfortable as they perform their duties. Upgrading the workplace can improve internal culture and/or save the company money.
Team Bonding Time
The people at your company are its most important resource. Without them, nothing will ever get done to produce revenue. More than ever, workers want to feel like their company values them. Fostering team building can produce the kind of culture that allocates value to the employees. When teams are more socially connected, they often become more in tune professionally as well, resulting in streamlined communication and happy workers that are more productive. This also gives people more of a personal stake in the company. Take steps to add more team bonding activities so that your crew is cohesive and connected.
Computing Infrastructure
If you work at a company in 2023, in any capacity, then you likely rely on computers for a large portion of your job. Most businesses recognize that online tools and software programs make the lives of workers much easier. Where some organizations fall behind is their computing infrastructure. Hosting a local server network can be expensive and complicated. The rise of cloud computing can address these issues. When your teams can access all online tools from anywhere with an internet connection, and you do not have to pay for and maintain the infrastructure yourself, you can save a lot of time and money. Plus, cloud computing hosts let you pay for whatever capacity you need, so there is room for scalability. If you are not using cloud computing already, it may be time to make a change.
Analyze, Upgrade, Repeat
This pattern could be applied to almost any growth initiative at your company. First, you analyze an area to see if there are any shortcomings or opportunities for improvement. Then, you make the change that addresses it. Once the change has been implemented, further analysis is needed to refine the new process and ensure that it is effective. Continued analysis should occur until the time comes when another upgrade is necessary, and so on.
Following this pattern will help you determine problem areas within the company, improve them, and monitor the progress that is made as a result. Whether you are creating a better workplace environment to increase productivity or adopting cloud computing, always return to this process of analyzing, upgrading, and repeating to stay at the top of your game in the industry.