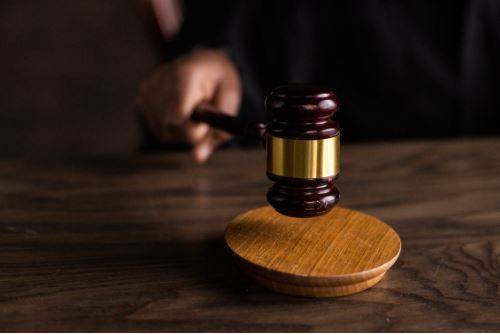 The Bard PowerPort is a type of vascular access port developed for patients requiring frequent and long-term access to their vascular system. It's commonly used for administering chemotherapy, blood transfusions, and drawing blood. 
The device, implanted under the skin, consists of a port connected to a catheter that goes into a vein. Its design aims to reduce the discomfort and stress of repeated needle sticks for patients with ongoing intravenous treatment needs.
Some of its key benefits include:
Reduced need for multiple needle punctures, lowering infection risks

Improved patient comfort during treatment

Long-term access 
While it is an extremely useful medical device, the complications surrounding its use are concerning and have triggered legal action. Let's try to understand why.
Reported Complications of the Bard PowerPort
C.R. Bard Inc., a subsidiary of Becton, Dickinson, and Company, is currently amidst a legal quagmire due to its alleged design and manufacturing flaws. 
Primarily, the Bard PowerPort is designed to be implanted below the skin to facilitate the delivery of medication and fluids directly to the bloodstream. However, a significant flaw has emerged, wherein the device is prone to cracking and fracturing, leading to a series of adverse health consequences. 
The most troubling among these is the fracture of the catheter, a component of the PowerPort device. The ramifications of such fractures are far from benign. Patients with the Bard PowerPort implanted are reported to have an increased risk of encountering blood clots, internal damage, and infections. 
Furthermore, the flawed engineering is alleged to exacerbate the risk of organ damage. The design, according to legal accusations, leads to elevated injection flow rates and a propensity for the catheter to disintegrate, amplifying the risk.
According to TorHoerman Law, the FDA had already issued a recall for these devices, which was terminated abruptly in 2022. However, this recall was caused by the catheter having the wrong type of barbed tip. The company claimed that this could result in "prolongation of operation." 
What Is the Status of Legal Action?
As of now, there has been no settlement in the Port catheter lawsuit cases. Legal experts estimate that should a settlement occur, the amounts may range from $10,000 to over $250,000, depending on the specifics of an individual's case and the direction the litigation takes.
As of October 5, 2023, a total of 8,689 Bard PowerPort cases had been filed. A few months ago, in August 2023, the U.S. Judicial Panel on Multidistrict Litigation (JPML) issued a transfer order to centralize all Bard PowerPort claims. 
This was a crucial step in the legal process, as it allowed for a more efficient handling of pretrial proceedings. 
The current stock of cases has been consolidated under U.S. District Court Judge David G. Campbell of the District of Arizona. Campbell has been particularly proactive in moving the litigation forward. He ordered the parties involved to cooperate in filing proposed protective, electronic discovery, and preservation orders by October 27, 2023. 
While there is no formal multidistrict litigation (MDL) as of yet, the centralization of claims under Judge Campbell serves a similar purpose by streamlining the legal process. This is often a precursor to an MDL, which could be a future development given the high number of cases. 
What Can Affected Patients Do in the Meantime?
Given the ongoing legal proceedings and the serious health risks associated with the Bard PowerPort, patients who have this device implanted face a stressful situation. Here are some proactive steps they can take to safeguard their health while awaiting legal resolutions.
1. Consult Your Healthcare Provider 
You will want to get a thorough evaluation of your condition and the risks associated with keeping the Bard PowerPort implanted. Your healthcare provider can provide personalized advice on whether the device should be removed or replaced.
2. Seek Second Opinions
Given the gravity of the situation, it may be prudent to seek second or even third opinions from specialists in vascular surgery or interventional radiology. This will provide a more comprehensive understanding of your specific risks and potential alternatives.
3. Stay Informed
Keep yourself updated on the latest developments in the Bard PowerPort lawsuits and FDA announcements. Knowledge is power, and staying informed will help you make more educated decisions about your healthcare.
4. Document Symptoms and Complications
If you experience any unusual symptoms or complications, document them meticulously. This information could be invaluable both for your medical treatment and any future legal actions you may take.
5. Legal Consultation
If you have experienced adverse effects from the Bard PowerPort, consult with a legal expert specializing in medical device lawsuits. They can guide you through the complexities of taking legal action.
Conclusion
As we await further developments, the Bard PowerPort controversy serves as a cautionary tale. It highlights the importance of rigorous clinical testing and proper regulatory oversight in the medical device industry. 
For now, patients should focus on staying informed, documenting their medical conditions, and awaiting further legal outcomes. Thankfully, Judge Campbell appears to be quite proactive with the case, which is a welcome thing to see. 
Disclaimer: Given the rapidly developing nature of the Bard PowerPort controversy, ensure that you are finding the most up-to-date information online.