You'd have to be living under a boulder to not know that CBD vaping is currently on the rise. Numerous brands manufacture state-of-the-art vaping devices and experiment with flavors and strengths to deliver the optimal vaping experience. With so many effective, non-toxic, and delicious vaping options there, it's hard not to join the trend. However, there is always a risk of stumbling upon a not-so-good vape device that will ruin your first impression. Here's how to choose a top-quality vape kit to enhance your CBD experience and get the most out of the CBD's healing properties. 
What Is CBD Vaping?
Cannabidiol is a component found in the hemp plant, a non-intoxicating member of the cannabis family. Also called Cannabis sativa or industrial hemp, this plant provides a rich terpene and cannabinoid profile responsible for its therapeutic effect and flavor. Among the most valued effects of CBD, one can cite the following:
Improved sleep

Decreased stress and anxiety

Improved appetite

Decreased muscle pain and tension

Decreased inflammation

Decreased intensity and frequency of seizures (in people with epilepsy)
Most users consume CBD to relieve stress and boost their overall health and well-being, but this component found its way into drugs as well, which proves its immense potential. 
CBD, one of the cannabis most celebrated ingredients, has another essential advantage – versatility. It can be consumed in so many different ways that everyone can find the consumption method that works for them. CBD is sold as a key ingredient in the following products:
Edibles (candies, gummies, smoothie powder, etc.)

CBD isolate

Topicals (creams)

Oils

Vape kits
The latter method of CBD consumption is by far one of the most effective and fast-acting. CBD liquid in vape kits is heated to produce vapors that one can inhale, enjoying an almost immediate effect. Unlike edibles that need to go through the digestive system to start to act, CBD vapors go straight to the blood system, enhancing the healing effect. 
What Parts Does the CBD Vape Kit Contain?
Like any other vaping product, not all CBD vape kits are built the same. However, there are some common characteristics that you should pay attention to. These include:
Cartridge – a container holding the CBD liquid, also called juice

Battery – the 'engine' of the device, this element powers the vape pen, enabling vaporization 

Charger – a USB charger that recharges the battery

Instructions
In refillable devices that can be used for a long time, a battery is usually a lithium rechargeable one. Such devices also have refillable cartridges, allowing you to use different CBD liquid flavors from different brands. One of the best things about high-quality vape kits is their single-button operation, which makes vaping a no-fuss experience. 
Features to Look for in a Vape Kit
Quality of materials is critically important in CBD vape kits. 
Stainless steel

Glass

Ceramic
By choosing recyclable materials rather than plastic, you can rest assured that you're looking after both your health and the planet. It's also a good idea to choose small, lightweight devices that can be put in a pocket or purse without causing any inconvenience. 
Another thing to keep in mind is that replaceable coils can save you a lot of money. If you get a vape kit where you can't replace the coil, you'll have to throw it away in a few weeks. In contrast, replaceable options will only require you to purchase a new coil, which is cheaper than replacing the whole kit.
Our biggest vaping lesson – do not get lured by the low price. If you're on the lookout for a cheaper option to get a general understanding of what CBD vaping is and how it affects you, simple vape kits are perfectly fine. However, if you vape regularly and want to make CBD consumption part of your routine, it makes sense to spring for more durable devices, such as refillable and rechargeable vape kits. And because these kits are designed to serve you for many months, they will save you money in the long run. Besides, they are nice to touch and look good, so they will become a staple in your vaping routine.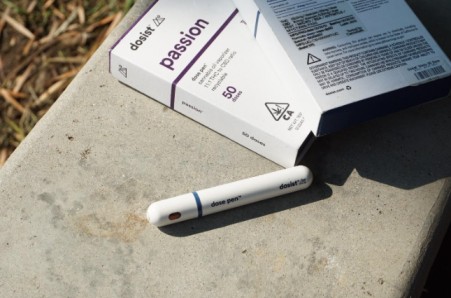 While the quality of the vape kit is important, you shouldn't forget about the CBD liquid that you put inside. Scholars warn that although CBD alone is safe, other components added to the substance, such as nicotine and flavors, have many downfalls. Their consumption is linked to lung and heart disease and can aggravate already existing conditions such as asthma. So, it's crucial to check the ingredients list and choose CBD liquids with minimum ingredients, all of which are carefully checked by third parties. Make sure you choose organically grown CBD that packs a punch without causing side effects or allergies. 
In addition, some dishonest brands add THC along with CBD without indicating it in the labeling. They are motivated by the desire to make CBD vaping more effective and addictive, inducing customers to come back for more. That said, we recommend buying CBD vape kits and cartridges only from reliable brands that care about their reputation and user safety. 
Where to Find a Good CBD Vape Kit? 
AskGrowers team has prepared a list of top picks to try for the optimal vaping experience. Filling up your cart shouldn't be all too difficult—every CBD vaping kit in the line boasts exceptional quality. Our must-have, can't-live-without, all-time-favorite CVD vape kits will make you fall in love with vaping. So, follow the link and prepare for ultimate relaxation and recovery.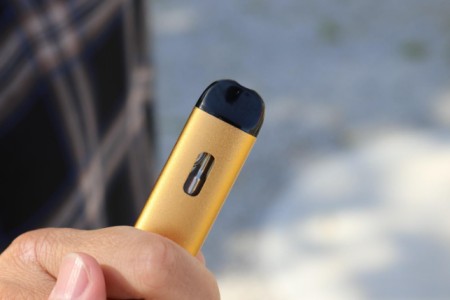 How to Use a CBD Kit Correctly? 
CBD vaping is a relatively new trend, so research on its safety continues. The safety profile of CBD vape kits is a point of heated debate, with some studies warning that it may not be 100% safe. So, we recommend the following simple recommendations to decrease the potential side effects of vaping:
Start with small doses and never exceed recommended ones

Look for smaller CBD concentrations if you are a newbie

Consult your doctor if you are taking prescription drugs to eliminate the risk of drug interactions

Refrain from vaping if you have lung or heart diseases such as asthma 

Do not smoke if you are under 21 years, pregnant, or breastfeeding 
Finally, if you are replacing nicotine cigarettes with CBD vape pens, keep in mind that the latter should not be vaped in the same amount. Although you may feel that the recommended number of puffs is not enough to cause the desired effect, you need to give your body some time to adjust and react to the CBD's beneficial effect. 
Final Remarks 
CBD vape kits are a wonderful innovation allowing you to benefit from cannabidiol on the go. By consuming CBD in this format, you get an almost instant effect and a powerful feeling of blissful relaxation. When choosing CBD vape kits, pay attention to the quality of the materials and CBD liquid ingredients, which greatly determine the vaping experience. By taking it slow and following recommendations, you can benefit from CBD vaping without suffering from side effects. 
Lana Braslavska oversees content on CBD vaping on AskGrowers. Before joining the team, Lana specialized in PR, so she has a knack for presenting her all-time favorite brands and products in a way that truly encourages the readers to buy and try them. She is eager to open the world of cannabis to a wider audience and make CBD and THC even more enjoyable.